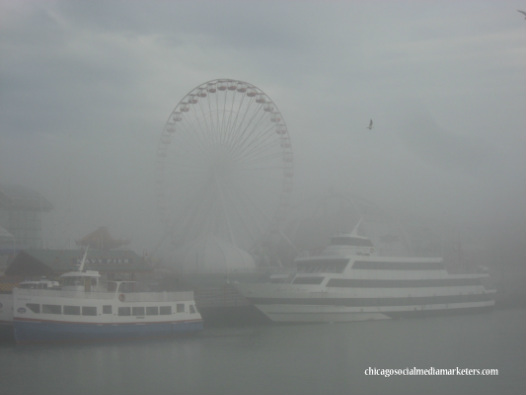 Chicago is no stranger to fog, particularly near the lake and while these conditions of low visibility can make for cancelled flights and dangerous travel conditions they can be eerily beautiful.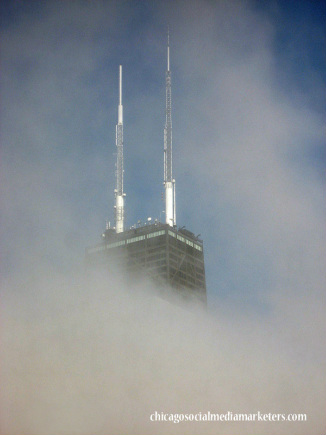 Many residents living in high rises experience the view of nothingness that fog can bring. Visitors can experience this by going to the top of the John Hancock building or the Willis Tower. (aka Sears Tower)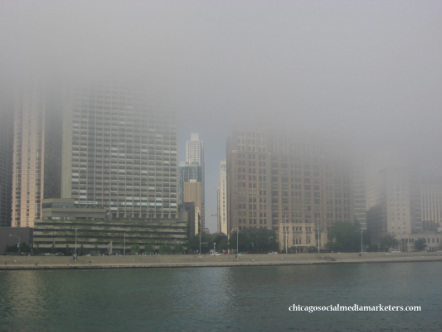 It can be a little spooky.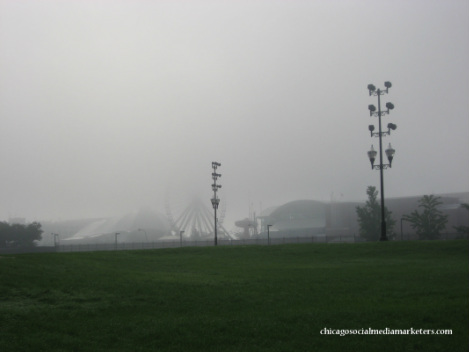 Fog definitely can make for some wonderful photo opportunities!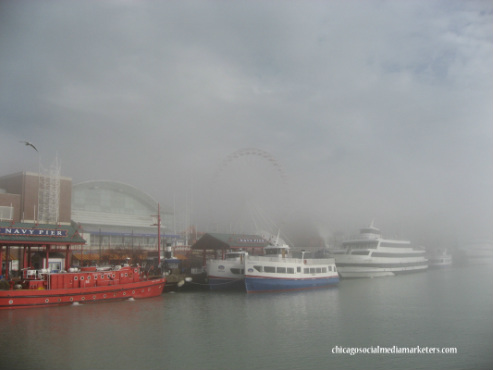 Sometimes you can literally see the fog head inland from Lake Michigan.