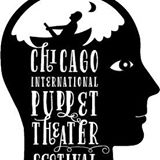 How much do you know about puppetry? Did you know that prior to the year 1912 the word "puppeteer" did not exist? Artists using puppets were referred to as showmen. Puppetry is quite an ancient art form and should definitely not be considered to be'for children only'!
"T
he Chicago International Puppet Theater Festival was founded to establish Chicago as a prominent center for the art of puppetry."
This year's festival includes a wide array of puppets including marionettes, hand puppets, shadow puppets and Bunraku puppets that can be experienced at nearly 50 venues. M
any of the performances and workshops are free while some require purchased tickets. The website has a great sorting feature to help you find the right event for you.
Events at some of Chicago's world class museums include:
An International Puppet Art talk at the
Museum of Contemporary A
rt on Saturday January 24, 2015
"Puppets!", an interactive installation at
The Art Institute of Chicago
from Saturday, December 6 - Sunday, January 25
The Chicago International Puppet Theater Festival
Wednesday, January 14–Sunday, January 25, 2015Multiple Venues