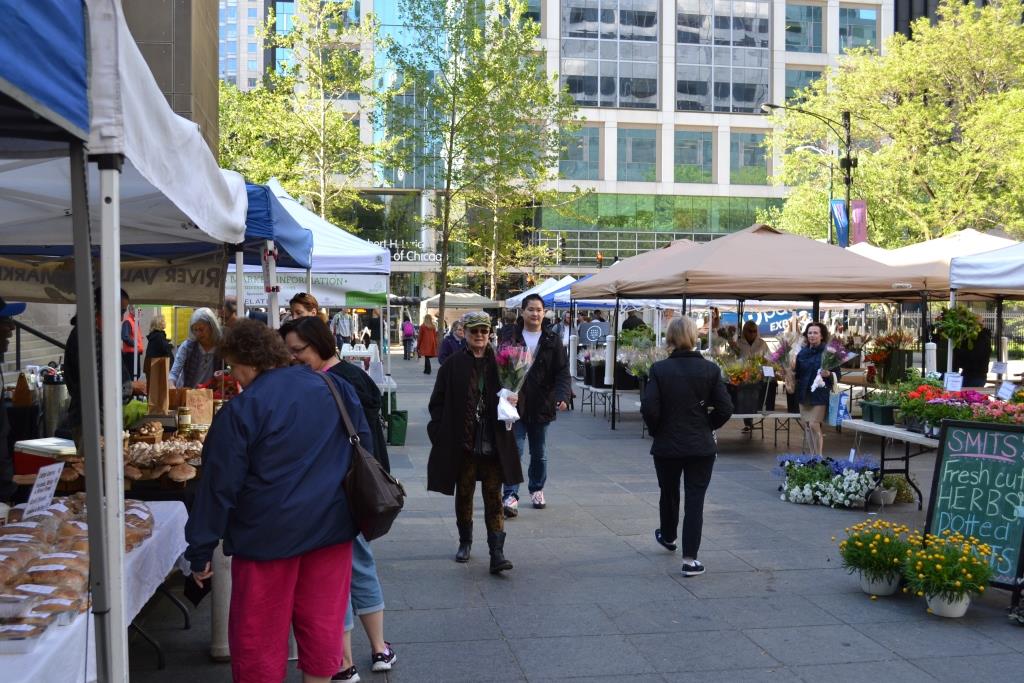 Warm weather has finally arrived in Chicago. For many people it means baseball season is here. For others it means no more bone-chilling waits on an EL platform. For weekend warriors it means it is time to dust off the workout shoes and head to the lakefront.
To me however it most importantly means that farmer's market season is here. You may wonder what can they possible be growing near a big city like Chicago or possibly you may think that the only thing grown in Illinois is corn. The reality is that Chicago is in a great location for locally grown produce and handcrafted foods. We are a short drive from Wisconsin and their amazing cheeses, Indiana with their great small vegetable farms and Michigan which is one of the country's best fruit growing states. And yes, even Illinois has some outstanding small farms.
What can you expect to find at a Chicago farmer's market? There will be cheeses, meats and baked goods from local producers all season long. Most markets have vendors selling prepared foods that are made on site. Two of our favorites are GottaBCrepes and Gale's Best Ever Grilled Cheese. You will find Vietnamese food, tamales and aromatic grilled sausages. The real star of the markets is the produce. In spring you will find strawberries, not the giant tasteless ones you find at the grocery store, but small oddly shaped ones that are what strawberries are meant to be. There will also be tables overflowing with beautiful and delicious blueberries and asparagus. As summer sets in you will find tomatoes, lettuces, peaches and cucumbers. Fall brings squash, apples and yes corn.
Some of Chicago's best farmer's markets:
Logan Square
- The best vibe of any of Chicago's farmers markets. It is as much an event as it is a place to buy produce. This Sunday market is packed with local families and their pets making an afternoon of it. There are good quality produce and baked goods available but the highlight, and what makes it my favorite market, is the prepared foods.
Green City
- The most famous of the Chicago farmer's markets. It is held every Wednesday and Saturday in Lincoln Park, south of the zoo and close to Clark Street. They are very strict about their vendors only selling locally grown, organic food and it shows in the quality of their goods.
Daley Plaza
- A large market set in the Loop. They have a nice variety of baked goods, produce and prepared foods. Steel and glass high-rises make for an interesting backdrop when you are buying local fresh asparagus or blueberries.
SOAR Farmers Marke
t- One of Chicago's smallest farmer's markets. Held in the MCA Chicago Plaza every Tuesday they manage to fit an amazing variety of products into a small space. What makes this one of my favorite markets is its small and manageable size. It is more intimate than the bigger markets.