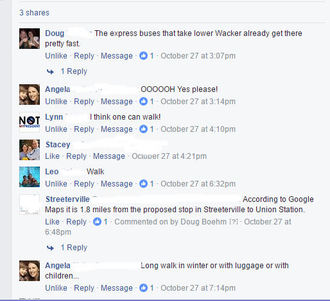 There is more to making a
social media campaign
successful than creating interesting posts. One of the most important and often overlooked parts of a well-executed social media campaign is community management. Social media is a great platform for building brand awareness. More importantly it can be used to build relationship with customers and clients. People are much more likely to buy something from your store, dine at your restaurant or support your cause if you have established a relationship with them.
What we mean by community management is responding to people's comments on your posts and also finding where people have mentioned your organization on social media and leveraging that to your advantage.
The first aspect of community management, responding to comments on your posts, is easy and should be done every day. Everyone likes to be acknowledged and doing it on social media will start to build a relationship with your followers. At the very least you should be reading the comments on Facebook and clicking the like button. It is a very simple and quick way to acknowledge that you have seen their comments and that you appreciate them taking the time to write something. Positive or well thought out comments deserve a little more effort. A simple reply such as, thank you or we are glad you liked our post, will go a long way in creating good will with a follower.
Unfortunately you are going to on occasion get negative comments. These must be addressed. If they are false or vulgar you can hide them from your page. Friends of the commenter will still see it but no one else will. If they are legitimate you should take the opportunity to respond to the comment and explain the situation. The comments should also be used as a source of free feedback for your company.
The second aspect of community management is to search social media to find where people or other organizations have mentioned your business. If someone else has said what a wonderful company you are you want to make sure that as many people as possible see the post. A like or comment on a post signals to Facebook, Twitter or Instagram that it is an interesting post and they should show it to more people. You can also share the post on your page so your followers will see it. Negative posts also need to be responded to. Comments can be used to tell your side of the story and help reassure people that you have heard their concerns and will address the problem.
Comments on your posts are easy to find, you just pull up your social media pages. Posts about you are harder to find and take a bit of effort. The social media sites do make this easier but notifying you when someone tags you in a post. You can either log into your account and check notifications or if you want to be more proactive you can have the notifications sent to you by email. Posts where you are mentioned but not tagged are harder to find. You will need to do a search on the individual social media sites to find them. Another option is to use social media listening sites like
Sprout
or
Hootsuite
. They will automate the social media listening process for you. We recommend using these if you are getting several mentions every day.