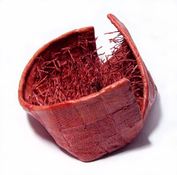 For most of you, social media is part of your everyday life. You know that it is an essential part of the doing business and is becoming more important every year. But the idea of using social media to promote your art is daunting and you would much rather be in the studio making art than sitting in front of the computer trying to promote yourself and your art. Even if you are able to generate enough sales to allow you to devote all of your time to your art, you really need to be getting people to notice your art on social media. Fortunately promoting your art on social media can be fun. Often artists work in a very solitary way, and social media can provide the opportunity to network with other artists, often from other parts of the world. They can offer feedback on your work and allow you to explore their world, allowing you to see their art as well. And let's not forget to mention the social media "likes" and comments! Who doesn't like some praise and reassurance once in a while!
So we've convinced you that you have to take the social media plunge but where do you begin. You can hire a social media company that specializes in artists and arts organizations and they can take it from there. Or you can have them get you started; creating a social media presence for you and your art and then, you take over this vital promotion yourself. Or you can follow the steps we have outlined below and do it yourself.
Steps to a successful social media campaign for artists:
Set up social media accounts just for your art. Your personal page is where you share life events while your art page is where you share your art. Your political views, photos of your dog and where you went on vacation do not belong on a business page so keep it separate. Your art business is part of you and you can and should share important art posts on your personal page.
Facebook has made it easy to setup a business page. Click on the down arrow in the upper right corner of your personal Facebook page and click create page. Facebook even lets you choose artist as a page category. Follow their easy steps and make sure to fill out as much of the about section as you can. The best part is that you do not need a separate login. You can access you artist Facebook page from your personal page.
Twitter, on the other hand, does requires a whole new account. Follow these 7 easy steps to setup a new account. If you have an existing Twitter account you will need to use a different email address to set up this new account.
Instagram, while an excellent channel that focuses on visual messages, really only works on a smart phone. If you do not have one then we recommend that you skip this step. To set up an Instagram account on your phone, download their app and follow their simple and straightforward directions.
Now you should decide which platform you are going to concentrate your efforts on. In the perfect world you have plenty of free time to ensure comprehensive social media campaigns on all of the different social media channels. In reality most of us do not have the time. Facebook is the most widely used and by far the most important site. We recommend concentrating your efforts here. Twitter works best for well know celebrities and businesses but it can get your art seen by a lot of people. Instagram is easy to use and a good hashtag (#) can get your art in front of a lot of new people.
Make sure your page is visually appealing. After all you are an artist so you want your art to look its best. Using high quality photos is important but a good cell phone photo can be effective. The biggest aggravation is that the best size to use for photos is different for banners, profile photos and posts. This guide will help you optimize your photos for social media.
Post often. Posting every day is ideal but you need to be posting at least 3 times a week.
Post about your art, the art world and your community. Not every post should be directly about you. Sharing informative articles will gain you followers and let people know you are a serious artist. You can share anything from a great local art exhibit you really enjoyed, the work of fellow artists, tips for artists, a new piece you have created, chronicling your process or most importantly, where people can see your art.
Community management. Community management means responding to people who have commented on your posts or hopefully have posted about you. Getting your art out there is important but building relationships is the ultimate goal. Thanking someone for a nice comment takes only seconds and it will go a long way in getting them to support you and your art.
Invite your friends to follow your new page. Facebook makes it easy to invite you current Facebook friend to follow your new art page. On the right side of your business page there is a line that says "know friends who might like your page". Simply click on it and invite the friends that you think will like your new page.
Use social media as a source of information. Following artists, galleries and art supply companies is an easy way to stay up to date on new techniques, see what other artists are doing, see what shows are coming to your city and find opportunities for yourself.
Have fun.

Chicago Social Media Marketers is a
Chicago based social media company
that works with artist, photographers and galleries.